About the brand
At Biotherm, we are dedicated to Blue Beauty.
Beauty that can launch a wave of positive change.
Powered by Blue Biotech.
Water efficient. Eco designed. Safe.
Born in 1952 in the French Pyrenees, raised in Monaco, we amplify the power of nature to create premium skincare that are more natural, more potent and more sustainable. From renewable ingredients to eco designed formulas and packaging, from employee actions to NGO partnerships; by using our resources, voice and savoir faire responsibly, we stand for Blue Beauty.
Where the power of Blue Biotech meets Blue Sustainability
for a better future for our oceans.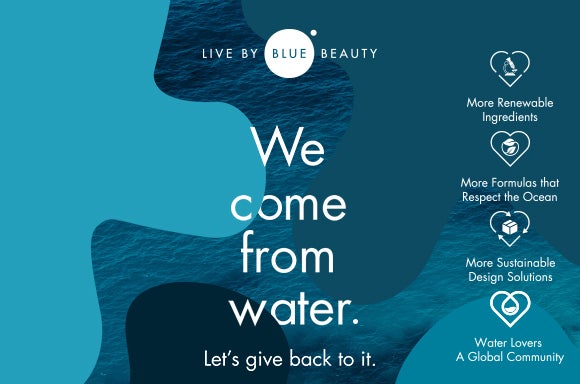 A BETTER FUTURE FOR OUR OCEANS
We are Water Lovers, committed to a better future for our oceans since 2012.
Water has been at the heart of Biotherm's DNA since the creation of the brand in 1952.
In 2012 we created the Biotherm Water Lovers program to work towards a better future for our oceans and to raise awareness on the threat of ocean plastic pollution for consumers.
Today, Water Lovers encompasses all aspects of Biotherm's value chain, aiming to improve the brand's formulas and packaging designs, pioneer new recycling technologies, and minimize environmental footprint on water and aquatic.
By partnering with world-class experts and NGOs like Mission Blue, Tara Ocean Foundation and Surfrider Foundation Europe, Water Lovers supports work that preserves at risk aquatic areas, researches pressing oceanic topics, and educates communities about ocean preservation.