ABOUT THE BRAND
Introducing Expert Colour Care, the most exciting development to boost the life and appearance of chemically and naturally coloured hair. A unique range of products formulated with innovative, luxury ingredients to protect and enhance your hair, keeping it lustrous and radiant. Expert Colour Care is completely sulfate and paraben free and designed so that every product in the collection locks in your colour with the help of Jo Hansford's patented Anti-Fade Formula and bespoke Heliovita™ Colour Care Complex.

It is the ultimate capsule collection of 12 award winning products, created entirely in the UK and tried and tested by a team of colour experts at the Jo Hansford Salon in Mayfair, London. Jo believes that the ritual of hair should be as pleasurable as a spa indulgence and has infused her signature grapefruit scent into all of the luxuriously textured products. Notes of refreshing grapefruit are blended with zesty clementine and citron in this elegant unisex aroma. This chic collection ensures that you leave the bathroom as you would Jo's salon… with revitalised, healthy, glossy hair.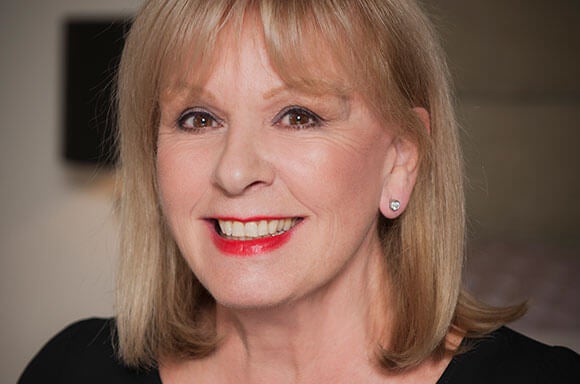 MEET JO!
As the leading authority in hair colour, Jo Hansford MBE has been showered with accolades throughout her career from being named the "first lady of colour" by Marie Claire and "best tinter on the planet" by American Vogue. Awarded an MBE for outstanding services to the hairdressing industry in 2010, HRH Duchess of Cornwall, Angelina Jolie and Elizabeth Hurley wouldn't trust their tresses to anyone else. With a unique approach, Jo was the first to bring colour from behind the scenes to the front of the salon, and was instrumental in raising the profile of hair colouring throughout the industry. Jo opened her Mayfair Salon in 1993, and in a more recent endeavor, personally created a technically brilliant Expert Colour Care Collection for maintaining radiant locks at home. Keen to create a 100% British brand, Expert Colour Care is produced entirely in the UK, free from sulfates and parabens and is the sole independent hair care brand whereby every product is specifically developed to care for your colour, whether chemically treated or natural.

SHOP NOW