¿Te cuesta encontrar los tonos adecuados para tus atrevidos looks del Orgullo? No temas. Tenemos una amplia gama de sombras de ojos básicas para ayudarte a completar tus looks. Así que si buscas algo brillante y vibrante o simple y dulce, descubre nuestras 5 mejores paletas de sombras de ojos que necesitas tener en tus manos para el Orgullo.
NYX Professional Makeup Ultimate Shadow Palette – Brights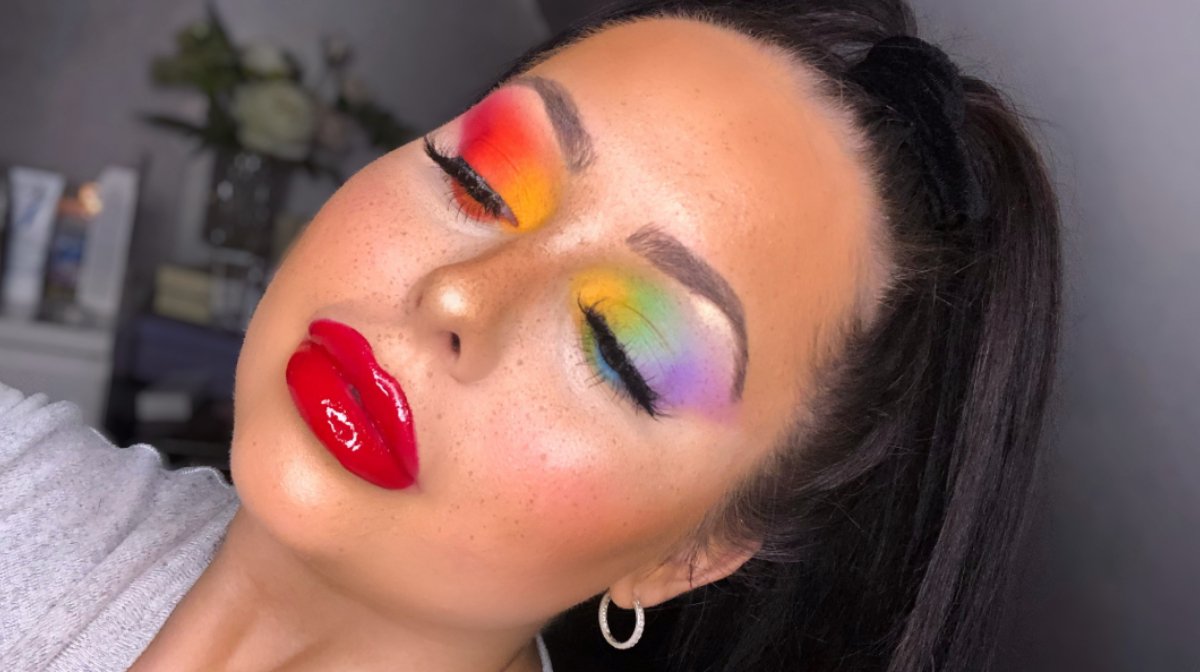 ¿No sabes qué color del arco iris elegir? Entonces, ¿qué tal si los usas todos con la paleta Ultimate Shadow Brights de NYX Professional Makeup? Repleta de 16 sombras altamente pigmentadas, no tendrás más remedio que elegir. Las sombras se pueden difuminar y están disponibles en varios tonos y acabados, como satinado, brillante y metálico, para que puedas crear un sinfín de looks.
Consejo: Utiliza las sombras en húmedo para conseguir un color intenso.
Urban Decay Naked Ultra Violet Palette
Destaca entre la multitud con la paleta Urban Decay Naked Ultra Violet. Esta icónica paleta ofrece una gama de 12 tonos púrpuras característicos para que puedas crear looks violetas magnéticos o para que puedas iluminarlos con tonos púrpuras a contraluz. Repleta de tonos mate pigmentados y brillantes holográficos, la paleta también incluye el espejo característico de la marca y un pincel de doble punta para que puedas crear fácilmente tus looks sobre la marcha.
Lime Crime Eyeshadow Palette - Venus XL II
Si prefieres mantener la sencillez, la paleta de sombras de ojos Lime Crime - Venus XL II es la paleta perfecta para ti. Expresa la diosa que llevas dentro con 18 sombras terrosas en cuatro acabados mantecosos que incluyen el mate, el metálico, el foil y el iridiscente puro. En una elegante paleta con un gran espejo, las sombras mantecosas te ayudarán a crear un sinfín de looks.
Lottie London Laila Love Neon Ibiza Palette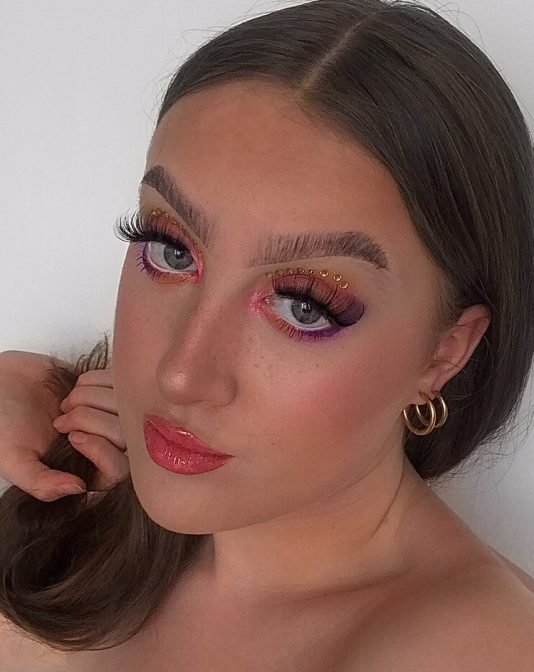 Toma el sol este mes del orgullo con la paleta Lottie London Laila Love Neon Ibiza. Con 9 llamativos tonos, puedes elegir entre un acabado mate completo o añadir un toque de brillo para que las cabezas se giren. Con una combinación de rosas, naranjas, amarillos y púrpuras, es más fácil que nunca crear un impresionante acabado al atardecer.
3INA Makeup The Cherry Eyeshadow Palette
Mantén la dulzura con la paleta de sombras de ojos 3INA Makeup The Cherry, repleta de 9 jugosos tonos para satisfacer tus necesidades creativas. La fórmula no sólo es ligera, sino que las sombras se pueden difuminar fácilmente, lo que significa que puedes crear looks más profundos y dramáticos con una simple pasada. Si quieres ir más allá, añade un toque de brillo en el rabillo del ojo o incluso aplícalo en los pómulos para resaltar el color.
¿No tienes nada que elegir? Descubre toda nuestra gama de paletas en LOOKFANTASTIC.