Descubre la magia que se esconde en nuestro Calendario de Adviento, "Beauty in Wonderland", 25 sorpresas de belleza te esperan para que vayas descubriendo lo que hemos seleccionado para ti.
¿Qué vamos a encontrar en el Calendario de Adviento?
No queremos estropear la sorpresa pero, te revelaremos 3 de los productos que descubrirás en el Calendario:
Illamasqua Lava Lips Marbled Lipstick in Vixen
¿Quieres saber para que es cada producto?
Edición Limitada Bruma Omorovicza Queen of Hungary:
La Bruma de Omorovicza Queen of Hungary no podía faltar en el Calendario de Adviento. Su fórmula única y refrescante la convierte en un clásico de culto.
Entre sus ingredientes naturales encontramos:
Flor de Naranja, que ayuda a calmar y refrescar la piel.
Agua de Rosas, que ayuda con la piel deshidratada.
Pectina de manzana, que es un ingrediente regenerativo.
Agua Termal húngara, que es rica en minerales naturales que ayudan a curar problemas de la piel como eczemas o psoriasis.
Edición Limitada High Definition Paleta de Sombra de Ojos:
La Paleta de sombras de ojos de High Definition contiene 5 tonos complementarios y con dos acabados: mate y satinado.
Los tonos mates son perfectos para usar como una base o para tus looks de día y los tonos satinados son perfectos para los looks de noche más intensos o para un smokey eye.
Illamasqua Lava Lips Marbled Lipstick in Vixen:
Añade color intenso con éste lápiz de labios en tono Vixen de larga duración de Illamasqua. Gracias a la combinación de tonos y a la alta pigmentación conseguirás crear un look de color intenso.
Su acabado satinado se desliza sin esfuerzo sobre tus labios, dejándolos suaves y definidos.
¡Esperamos no haberte estropeado la sorpresa! Todavía tienes 22 sorpresas por descubrir.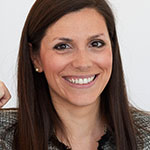 Bloguera de moda, en mi tiempo libre, me paso los fines de semana en busca del muro perfecto para los outfits. El maquillaje es mi otra pasión, y probar productos nuevos mi debilidad. Nunca se pueden tener demasiados pintalabios rojos. Ya tenga un 1 minuto como 1 hora para arreglarme, no puedo salir de casa sin los ojos maquillados. Dicen que la mirada es el espejo del alma, pues la mía debe estar algo ahumada.