Lookfantastic está repleto de regalos estrella que los Reyes Magos pueden traernos, pero sólo si nos hemos portado bien. Hoy traigo una selección de 10 productos imprescindibles para que los Reyes no se despisten estas navidades.
1.

Kit De Pinceles Para El Rostro Real Techniques

Un kit de brochas nunca falla y este cuarteto de Real Techniques es ideal ya que incluye un pincel para los detalles, una para la aplicación de la base de maquillaje, otra para el contorno y no podía faltar otra para el blush.

2.

Champú Kérastase Elixir Ultime Huile Y Mascarilla Elixir Ultime

Estos dos productos son oro para el cabello y sería un regalo sensacional para poder lucir una melena de cine.

3.

Clinique & Lookfantastic- Cracker Especial Para Navidad

Estos cracker me parecen una monada y más si dentro se incluyen productos de belleza. Podemos encontrar el labial Chubby Stick Intense Lip Colour Balm en el tono 'Roomiest Rose'. La hidratante reparadora con SPF 15 Smart™ Custom-Repair y por último, el sérum de la misma gama.

Con el estrés que llevamos con nuestro estilo de vida, es muy común no descansar bien o tener insomnio. Este kit monísimo está compuesto de tres perlas que nos ayudarán a dormir como bebés. Incluye: Deep Sleep Pillow Spray (todo un best-selling), Sleep plus pillow spray y Sleep plus hair elixir.

5.

Bulldog Skincare Dúo Set

Este pack incluye una limpiadora y una hidratante para que tu chico, padre o hombres en tu vida, por fin, se cuiden el rostro.

6.

Mr. Natty- Kit De Afeitado Emergency Flair

Este kit incluye todo lo necesario para un rostro sin barba perfecto y cuidado y a más, con un diseño súper chulo que seguro que encantará. En él podrás encontrar una maquinilla de afeitar, un aceite de afeitar y una hidratante para poder reparar la piel recién afeitada.

7.

Kit First Aid Beauty Fab "Faves To Go"

Un kit con 3 productos must de la marca. Una buena oportunidad de probar sus productos ya que incluye la limpiadora facial FAB, las almohadillas Faciales Radiantes FAB y la crema reparadora Fab Ultra Repair.

8.

Bareminerals Ready Be Beautiful Ultimate Colour Collection

Para las amantes del maquillaje tenéis esta preciosa paleta con una selección genial de sombras de ojos, colorete, polvos de acabado e iluminador. ¿Difícil resistirse a ella no?

9.

Suscripción 3 Meses A La Caja De Belleza Lookfantastic

No hay nada mejor que la sorpresa de recibir cada mes una caja repleta de productos de belleza de calidad y a los que les vas a sacar mucho partido. Por lo que una suscripción de 3 meses a esta fenomenal caja de belleza top es un regalo ideal que seguro que triunfa.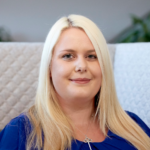 Viajadora, vegetariana y rescatadora y amante de los animales. En eterna busqueda de los mejores productos de belleza que son fabricados sin crueldad y que cuidan del medio ambiente.