De un tiempo a esta parte se ha producido un gran boom con los cepillos faciales y es que, cada vez es mas importante, incluir dentro de nuestro ritual diario de belleza una correcta limpieza del rostro.
Pero, ¿porque se han hecho tan famosos? Muchas de nosotras solemos hacernos una limpieza facial en algún centro especializado pero, lo bueno de estos productos es que, puedes conseguir que tu piel este limpia de impurezas y mantenga el aspecto joven y radiante que consigues tras pasar por un centro de belleza, pero con la comodidad de estar en tu casa.
Con la vida tan estresante que llevamos cada vez tenemos menos tiempo para nada, así que nada mejor que dedicarnos unos minutos a nosotras mismas, tras una larga jornada de trabajo, para conseguir un rostro perfecto.
Marcas como Rio, Magnitone o Foreo son especialistas en este tipo de productos. A la hora de escoger uno tenemos que tener en cuenta nuestro tipo de piel, que tipo de limpieza queremos y las características de los cepillos, ya que unos son de silicona como los de Foreo y otros como los de Rio o Magnitone son de cerdas.
Rio Sonicleane Pure Facial Cleansing Brush

:
Este cepillo de cerdas lo puedes usar tanto para la cara como para el cuerpo.
Tiene dos velocidades:
Sensible: para la piel seca o delicada.
Intensa: para focalizar las áreas problemáticas.
Gracias a su doble cabezal desmontable podrás tratar mejor las zonas que desees.
Magnitone London Barefaced

:
Cepillo de

cerdas

perfecto para conseguir una limpieza facial en profundidad gracias a su tecnología

Vibra-Sonic

, combina oscilaciones acústicas + vibraciones electromagnéticas lo que ayuda a la micro-circulación y a tonificar la piel para una apariencia tersa y saludable.
Sólo necesitas 60 segundos para eliminar el exceso de grasa, las células muertas de la piel, la suciedad y las impurezas , así como  una mejor absorción de tu hidratante.
Cepillo Electrónico de Limpieza Facial Magnitone London BareFaced Vibra-Sonic™ - Naranja Pastel
Foreo

:
Cepillo de

silicona

que consigue, gracias a la tecnología

T-Sonic™

exfoliar suavemente la piel, eliminando las células muertas y liberando los

poros

de suciedad, grasa e incluso restos de maquillaje, mejorando así la absorción de tus productos favoritos.
Modo Anti-edad que actúa en las zonas propensas a generar arrugas y líneas de expresión.
Elige el modelo Foreo mas adecuado a tu tipo de piel: Normal, Mixta, Sensible, Grasa.
FOREO LUNA 2 Anti-Ageing and Facial Cleansing Brush (Various Options) - For Normal Skin

FOREO LUNA 2 Anti-Ageing and Facial Cleansing Brush (Various Options) - For Sensitive Skin

FOREO LUNA 2 Anti-Ageing and Facial Cleansing Brush (Various Options) - For Oily Skin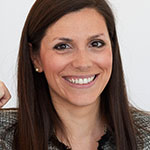 Bloguera de moda, en mi tiempo libre, me paso los fines de semana en busca del muro perfecto para los outfits. El maquillaje es mi otra pasión, y probar productos nuevos mi debilidad. Nunca se pueden tener demasiados pintalabios rojos. Ya tenga un 1 minuto como 1 hora para arreglarme, no puedo salir de casa sin los ojos maquillados. Dicen que la mirada es el espejo del alma, pues la mía debe estar algo ahumada.