Es muy fácil perderse en la web de lookfantastic, la cantidad de marcas que tienen y su gran selección de productos son toda una delicia.
En el post de hoy he hecho una selección de productos de maquillaje que son un must have y que os recomiendo totalmente. Son top en su categoría y algunos ya míticos.
¡Vamos a ello!
BASE DE MAQUILLAJE ESTÉE LAUDER DOUBLE WEAR STAY-IN-PLACE- SPF 10: Es de esas bases míticas que tienen su fama por muy buenas razones. Cobertura y duración alta, acabado mate/ aterciopelado, dejando la piel perfecta. A demás, no contiene aceites ni perfume. Una base muy adecuada para ocasiones especiales, no te fallará.
RADIANT CREAMY CONCEALER ANTIOJERAS LUMINOSIDAD DE NARS- Uno de los mejores correctores que he probado. Disimula las ojeras, reduce el aspecto de las rojeces e imperfecciones de la piel. Ideal para todo tipo de pieles. Tiene una duración buenísima y no se cuartea.
Con una textura densa, cremosa e hidratante deja un acabado luminoso con una cobertura modulable de más ligera a más intensa. Su formulación no contiene parabenos, ni alcohol ni fragancias sintéticas, por lo que además es ideal para esas pieles más sensibles. Recomendación 100%.
BRONCEADOR BRONZE GODDESS DE ESTÉE LAUDER- Sin duda este es de esos productos míticos que perduran en el tiempo y en los neceseres de maquillaje. Usarlo es gritar verano a los cuatro vientos. Su textura sedosa se difumina muy fácilmente en la piel y aporta una calidez muy natural que lo hace especial. Con un acabado mate, en su fórmula se presenta un complejo único para controlar el exceso de sebo para evitar esos molestos brillos que aparecen a lo largo del día.
Por último, para terminar
ILUMINADOR THE BALM- MARY LOU MANIZER- La relación calidad-precio de este iluminador no puede ser más buena. Unos polvos compactos iluminadores sedosos, sutiles, de textura suave y de larga duración.
Tiene un tono champagne, dorado precioso para destacar los mejores rasgos del rostro. Otro uso que yo también le doy es como sombra de ojos aplicándolo por todo el párpado, en el arco de la ceja o incluso en el lagrimal para agrandar la mirada. ¿Y no me diréis que el diseño retro no es una cucada? Si buscáis un buen iluminador esta es una muy buena opción a tener en cuenta.
Cuatro tentaciones que no deben faltar en tu neceser de maquillaje o que al menos debes probar una vez en la vida.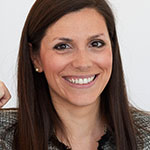 Bloguera de moda, en mi tiempo libre, me paso los fines de semana en busca del muro perfecto para los outfits. El maquillaje es mi otra pasión, y probar productos nuevos mi debilidad. Nunca se pueden tener demasiados pintalabios rojos. Ya tenga un 1 minuto como 1 hora para arreglarme, no puedo salir de casa sin los ojos maquillados. Dicen que la mirada es el espejo del alma, pues la mía debe estar algo ahumada.