¡Feliz año nuevo! Para daros las gracias, queremos brindar por vosotros este 2020 y ofreceros la oportunidad de ganar el regalazo del año. Una cesta de navidad valorada en 300€ con nuestros mejores productos del 2019. Si quieres saber como ganar... descúbrelo AQUI
Ahora a lo importante, porque ¿quien quiere competir sin saber lo que contiene el premio?
Descubre lo que contiene la cesta de navidad lookfantastic
Beauty Box de lookfantastic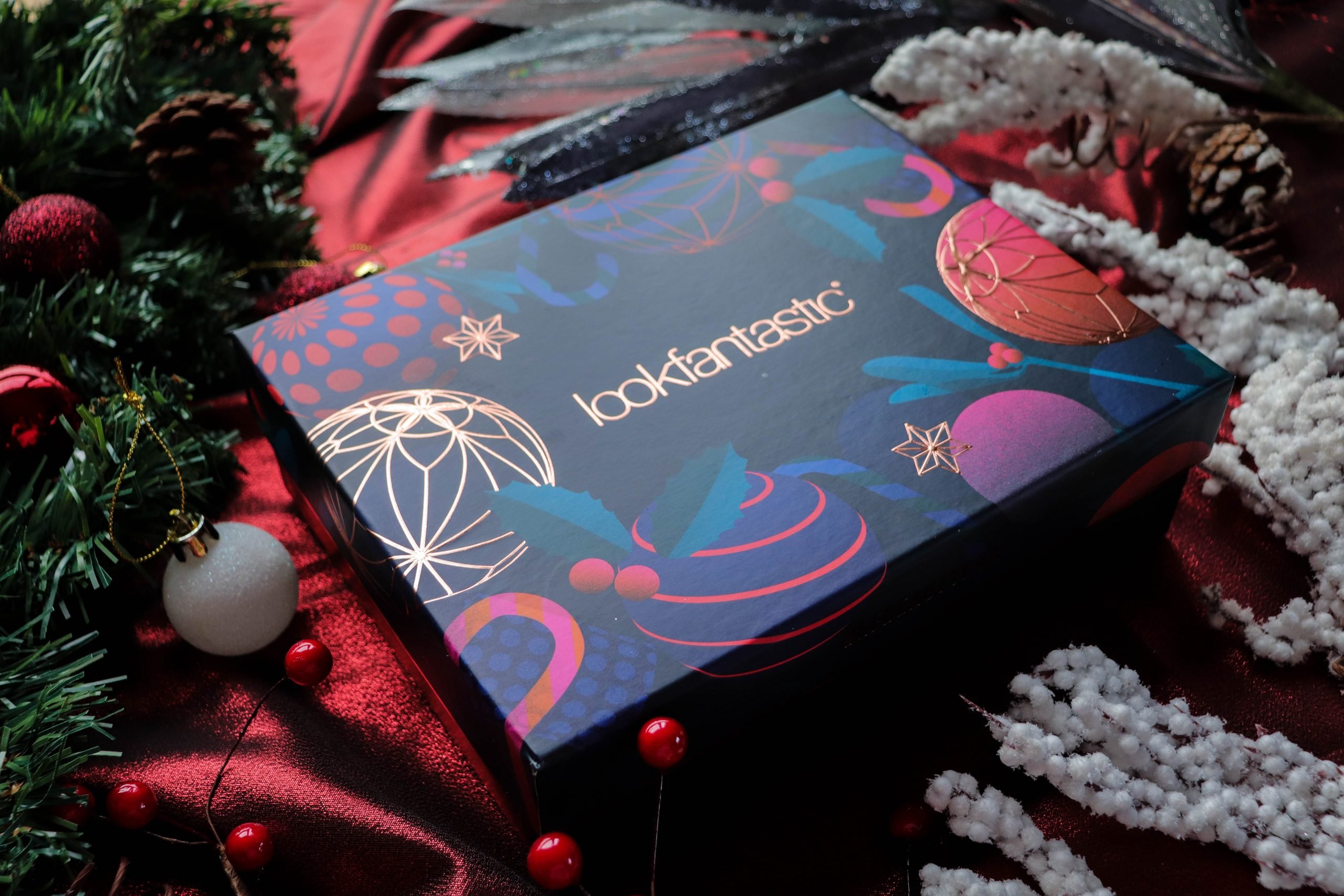 ¡Porque sabemos que os encanta y este año ha sido uno en el que hemos visto el número de suscriptoras crecer y formar una gran comunidad de amantes de la belleza! La cesta contendrá la Beauty Box de diciembre y los 6 productos que trajo, si quieres saber cuales son, los puedes encontrar AQUI
Aceite capilar Elixir Ultime L'Original de Kérastase
Cuida de tu pelo con este serum ultra nutritivo. Se puede utilizar como protector térmico hasta 230ºC, como tratamiento sin aclarado contra el encrespamiento, e incluso como fijador de las puntas abiertas tras el peinado.
Con una fragancia lujuriosa y tacto profesional, ¡que menos que incluirlo!
Crema corporal The Ritual of Ayurveda de Rituals
Tersa y suaviza tu piel con la crema corporal The Ritual of Ayurveda de Rituals, una ligera fórmula no grasa que se absorbe con rapidez para reequilibrar, rejuvenecer y relajar la piel y los sentidos.
NYX Professional Makeup Ultimate Eyeshadow Palette - Phoenix
NYX Professional Makeup Ultimate Eyeshadow Palette - Phoenix 16 x 0.83g
Despliega tus alas y consigue crear cualquier look con las combinaciones sin límite que proporciona la paleta 'Phoenix' de Nyx Cosmetics. Tonos perfectos para esta época del añoÑ rojos, burdeos, dorados y mucho más. Las posibilidades son ilimitadas.
Illamasqua Beyond Powder- OMG
No podíamos ¡NO incluirlo! - el iluminador de la gama Beyond de Illamasqua, el tono dorado con luminosidad sutil pero con la opción de alcanzar niveles muy muy altos de brillo si se añaden un par de capas. Versatil, precioso, imprescindible.
MAC Red Lipstick Trio
Especialmente durante las fiestas, es imprescindible en toda bolsa de maquillaje un buen pintalabios rojo...o tres.
Máscara de Pestañas Superfan de Smashbox - Negra
Porque ningún look está completo sin una buena máscara de pestañas que deje la mirada potente y muy sexy.
Contorno de ojos Bobbi Brown Extra Eye Repair Cream 15ml
Esto ya sabiaís que estaría gracias al spoiler del post anterior, si no lo has visto forma parte del blog donde explicamos como ganar todo eso, disponible AQUI
Uno de los productos más 'TOP' del año.
FOREO LUNA™ play - Dorado
Foreo ha cambiado las reglas del juego este año, no podemos vivir sin el nuestro y queremos compartir el descubrimiento con vosotros.
un dispositivo facial limpiador diseñado para aportar un cuidado de la piel profesional gracias a si ritual estimulante de 1 minuto. Perfecto para todo tipo de piel, ayuda a limpiar y purificar sin ser demasiado agresivo. Además, de tamaño mini...perfecto para todas tus vacaciones del 2020.
¡Y con eso concluye la lista de lo que contiene la cesta de navidad!, esperamos que estéis tan emocionados como nosotros y ¡mucha suerte!

Nuestro equipo de expertos en belleza te guiará en todo, desde el maquillaje hasta el cuidado de la piel, eligiendo los productos más eficaces de las mejores marcas y las últimas tendencias. Sigue atento y descubre todo sobre la belleza en el blog LOOKFANTASTIC y encuentra tus productos esenciales en un solo lugar.