Siéntete inspirada, empoderada y segura ...
Nuestra caja de belleza de edición "unconstricted" de marzo está llena de 6 productos seleccionados por expertos para ayudarte a sentirte la mejor versión de ti misma. Además, con el Día Internacional de la Mujer a la vuelta de la esquina, ¡hay un regalo especial adicional dentro de la caja de este mes solo para ti!
La caja de este mes tiene un valor superior a los 85€ e incluye nuestra Beauty Box "Edition", exclusiva para suscriptores, llena de consejos, trucos y lo último en tendencias de belleza que necesitará durante esta temporada. Descubre la Beauty Box con nosotras.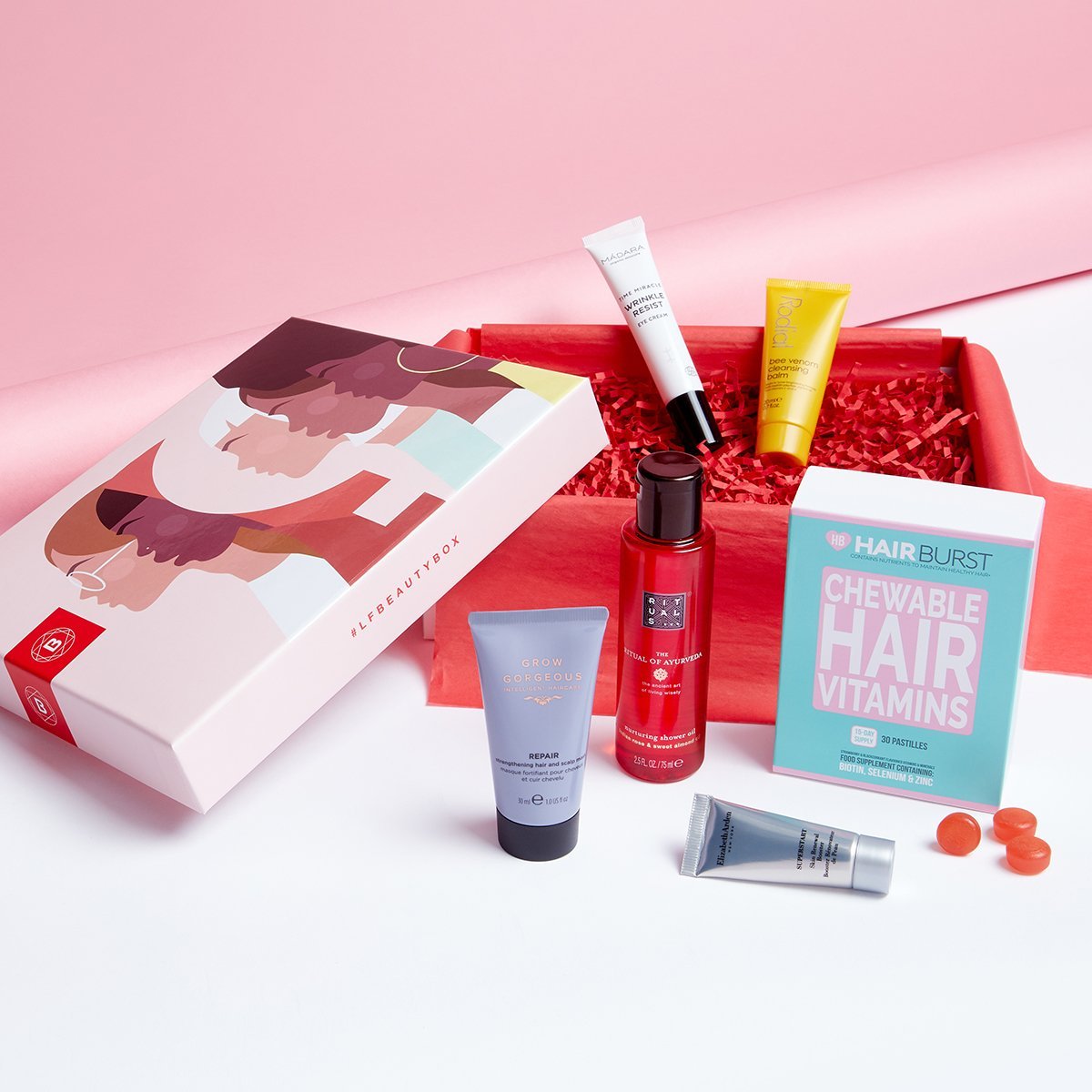 ¿Qué encontrarás en su interior?
Rodial Bee Venom Cleansing Balm - valorado en 15€
Lleva tu limpieza facial al siguiente nivel con este bálsamo de limpieza de Rodial. Ilumina la piel y está formulado con veneno de abeja, una maravilla antienvejecimiento que rellena las arrugas y líneas finas.
Rituals The Ritual of Ayurveda Shower Oil
- valorado en 5.75€
Envuélvete en el maravilloso aroma del aceite de rosa de India y almendras dulces con este aceite de ducha Rituals, que hará que tu piel se sienta suave y tu mente tranquila.
Grow Gorgeous Mascarilla reparadora para el cabello y cuero cabelludo Grow Gorgeous Repair 200ml
Grow Gorgeous Repair Strengthening Hair & Scalp Mask (30ml)
- valorado en 4.95€
Obtenga un cabello visiblemente más grueso y nutrido con esta máscara única de Grow Gorgeous. Formulado con cafeína para estimular sus raíces, los lípidos de avena para retener la humedad y los ácidos hialurónicos para ese acabado suave y sedoso.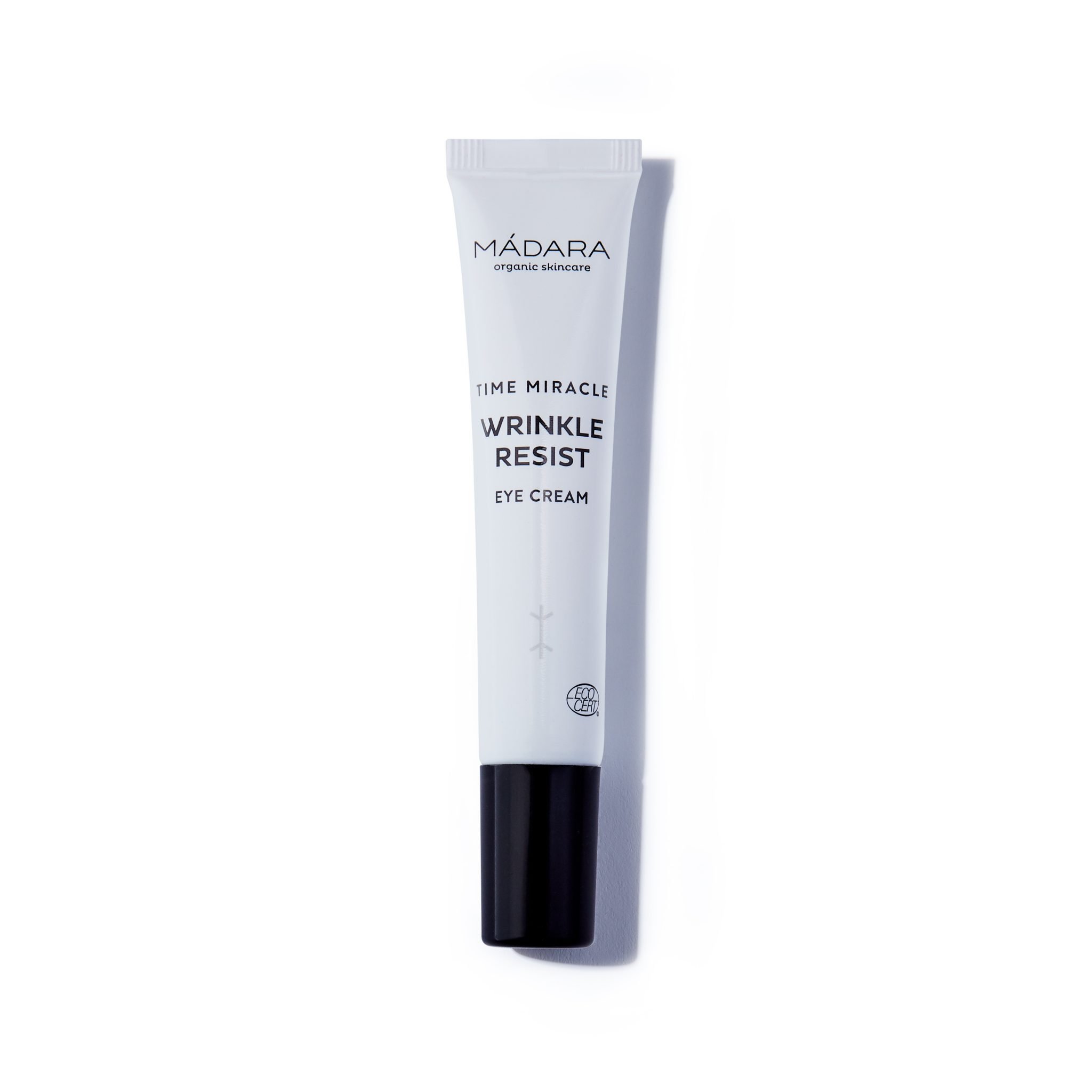 MÁDARA Time Miracle Wrinkle Resist Eye Cream (15ml) – valorado en 39€
Este contorno de ojos se concentra en los signos de cansancio y envejecimiento, así como también en rellenar las líneas finas y las arrugas. Su fórmula suavizante hidrata el área de los ojos para revelar una piel más joven y radiante.
Hairburst Chewable Hair Vitamins - valorado en 14.95€
Comienza tu camino hacia una melena sana con estas vitaminas de Hairburst para el cuidado del cabello, que combaten los efectos del peinado con calor, el color y el envejecimiento. Tomado regularmente, estudios demuestran que el 98% de los usuarios notaron un crecimiento más rápido del cabello.
Elizabeth Arden Superstart Skin Renewal Booster (15ml) – valorada en 9€
Diseñado para restaurar la capacidad natural de reparación y renovación de su piel, este refuerzo para la piel Elizabeth Arden es el complemento perfecto para su rutina de cuidado de la piel. Su fusión de súper ingredientes ha dado como resultado que más del 90% de las mujeres estén de acuerdo en que ayudó a que su piel se vea menos dañada e irritada.
¿Cómo conseguir la Beauty Box de marzo?
Si ya estás suscrita, entonces no tienes que preocuparte, tu caja de marzo aterrizará en tu puerta pronto. Si aún no estás suscrita, ¿a qué estás esperando?
¡Inscríbete hoy para disfrutar de un magnífico regalo cada mes!

Nuestro equipo de expertos en belleza te guiará en todo, desde el maquillaje hasta el cuidado de la piel, eligiendo los productos más eficaces de las mejores marcas y las últimas tendencias. Sigue atento y descubre todo sobre la belleza en el blog LOOKFANTASTIC y encuentra tus productos esenciales en un solo lugar.