¿Qué son los limpiadores faciales?
Como su nombre indica sirven para limpiar el rostro pero, además de esto, muchos de ellos tienen otra función: sirven como exfoliante, para eliminar las células muertas, para iluminar y revitalizar el rostro o para tonificarlo e hidratarlo.
Todos los limpiadores que os paso a detallar tienen un aroma agradable que harán que hasta tu cuerpo se sienta más relajado después de usarlos.
¿Que limpiadores podéis usar según las necesidades de vuestro cutis?
1.

Bee Good Honey and Propolis 2-in-1 Cream Cleanser with Cloth

Este limpiador,  con textura en crema, hecho a base de miel y propóleos tiene un intenso olor. Con una pequeña cantidad de producto masajea rostro y cuello, después, con la muselina empapada en agua tibia retíralo.  Conseguirás eliminar las células muertas y obtener un cutis suave, hidratado y sin restos de maquillaje.

2.

Limpiador facial Balance Me Pure Skin

Lo mejor de este limpiador es su olor a pomelo y aceites esenciales de incienso. Además de ayudarte a limpiar tu cutis, gracias a sus ingredientes anti oxidantes, ayuda a iluminar y revitalizar el rostro. Al tener una textura en gel es muy fácil de extender por el rostro y el cuello dando un pequeño masaje, después solo tienes que retirarlo con agua templada.

3.

Limpiador Aurelia Probiotic Skincare Miracle Cleanser

Este limpiador con un intenso olor gracias a su contenido en eucalipto, romero y bergamota hace que, además de limpiar el rostro de impurezas, le aporte luminosidad. Su textura en crema hace que se deslice fácilmente por la piel, sólo hay que dar un suave masaje por rostro y cuello y retirar el producto con una de las

muselinas de bambú

.

4.

Bálsamo limpiador Elemis Pro-Collagen

Con una textura aceitosa, cuando entra en contacto con la piel, no solo elimina la suciedad del rostro sino que, ayuda a hidratarlo, tonificarlo y a combatir los signos de la edad. Hay que aplicarlo sobre el rostro y el cuello secos dando un masaje, después humedece tus manos y sigue masajeando. Por último, con una toalla empapada en agua templada, retira el producto. Además de usarlo como limpiador, una vez a la semana, puedes usarlo como mascarilla intensiva y relajante.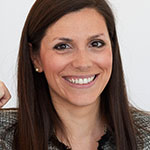 Bloguera de moda, en mi tiempo libre, me paso los fines de semana en busca del muro perfecto para los outfits. El maquillaje es mi otra pasión, y probar productos nuevos mi debilidad. Nunca se pueden tener demasiados pintalabios rojos. Ya tenga un 1 minuto como 1 hora para arreglarme, no puedo salir de casa sin los ojos maquillados. Dicen que la mirada es el espejo del alma, pues la mía debe estar algo ahumada.