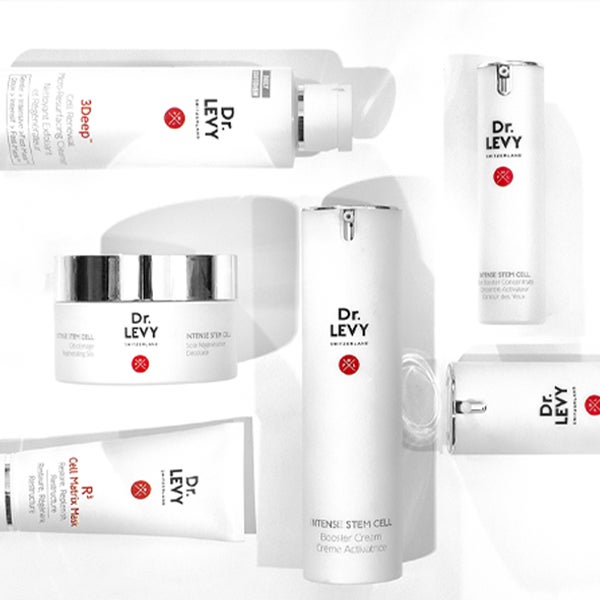 DR. LEVY
Make no compromise! Get ready for a multi sensorial experience with Dr. Levy. This range of medi luxe skincare features luxuriously rich formulas that deliver maximal results.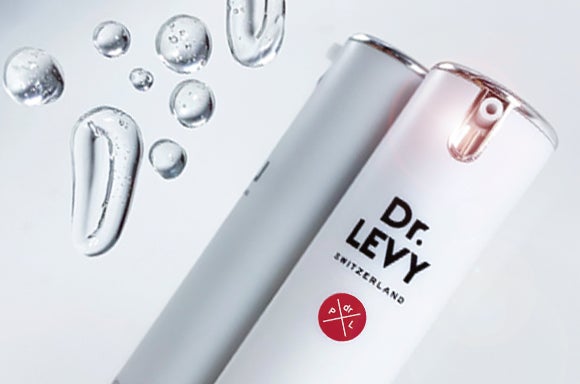 ABOUT THE BRAND
As Switzerland's first aesthetic Botox® Doctor since 1995, Geneva-based dermatologist Dr. Phillip Levy is world-famous for his revolutionary non-surgical aesthetic techniques, such as his jawline Nefertiti Lift.
Leveraging his 25 years of stem cell experience and Nobel Prize-winning research, Dr. Levy has developed transformative Medi-Luxe treatments combining medical-grade age-reversing results with a touch of Swiss luxury. Protected by a global patent, his proprietary cosmeceutical complex is the world's fist proven to reactivate both epidermal and dermal stem cells*, the very source of all of skin's collagen, elastin, hyaluronic acid production.
Dr. LEVY Switzerland® products are all vegan, cruelty-free and were formulated to meet the needs of all skin types, skin complexions and genders. Dermatologically tested. 0% Parabens, Mineral Oil and registered allergens. Made in Switzerland